International transportation by sea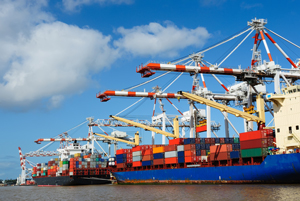 Immense amount of goods is transported by sea because sea transport is the cheapest. Sometimes transportation by sea is also the only possibility to deliver cargo from one continent to another. Moreover, heavy payload and payload volumes of vessels make it possible to transport oversized and heavy cargo. More often than not transportation by sea is a part of multimodal transportation, i.e. transportation where several modes of transportation are involved.
VED Agent offers the following services in international transportation by sea:
shipment in containers of any tonnage and volume;
shipment of heavy and oversized cargo on deck or by Ro-Ro method;
forwarding in ports and railway stations, including reception, handling, transhipment and storage of cargo;
delivery of cargo from seaports by rail or motor transport.